McGolrick Park, Brooklyn | August 23, 2012 @ 3:30 p.m. | Admission: Free
Newtown Creek Celebration: Puppet Parade and Pageant
is a community-based arts program offering local young people the opportunity to use theater and visual art as a tool to respond to an environmental concern impacting the area in which they live. Over the course of 9 days, 70 young people will work with 3 artists to create an original performance that explores the impact of pollution on Newtown Creek. The youth will build large, processional style puppets and masks to perform the story of the creek: what it used to be like, how it was impacted by pollution, and what a clean creek could offer the local community.
The final performance will be a community-wide celebration on August 23 in McGolrick Park, Brooklyn. During the event, youth will parade their handmade puppets through the neighborhood to McGolrick Park, where they will perform a celebration open to the public.
In addition to mastering arts skills, the program will support youth to:
Develop creative problem-solving skills
Heighten awareness of environmental issues and encourage stewardship to protect natural areas
Build teamwork skills through group theatre making
Enhance the quality of neighborhood life by offering a celebration that brings together different community sectors
The program is offered free of charge to youth enrolled in a local summer camp in Greenpoint, Brooklyn. Admission to the final celebration in the park is also free and open to the public.
Who is involved?
This project is an exciting collaboration between many people and organizations:
70 local youth between the ages of 5 and 11 enrolled in a free summer day camp will build puppets and perform in the final event
3 theater and visual artists, Heather Nielsen, Kevin Ray, and Sherry Teitelbaum, will develop and facilitate the puppetmaking and theater workshops with youth
Local senior citizens living at Dupont Street Senior Housing will build puppets alongside visiting fourth and fifth-graders from the summer camp during an afternoon workshop.
North Brooklyn Development Corporation (NBDC) will serve as one of the project's fiscal sponsors and provide administrative and operational support.
Everybody Act! Theater in Education & Communities will provide administrative and artistic support
Community members, parents and friends will attend the final event
Alert..!
Label Margin set to high for this map size
Map Pin Info
This event is sponsored, in part, by the Greater New York Arts Development Fund of the New York City Department of Cultural Affairs and the Decentralization Program of the New York State Council on the Arts, both administered in Kings County by Brooklyn Arts Council (BAC).
Enter the name for this tabbed section:
Individual Supporters
Thank You!

We couldn't have done this project without the support of these individuals who generously contributed to Newtown Creek Celebration. To see their names, click the tab above that says "View the Names."
Enter the name for this tabbed section: View The Names

Emily Abramson
Matthew Bogdanow
Michele Bridge
Susan Chalfin
Timothy Connell
Maureen Donohue
Peggy Ehrhart
Peter Einhorn and Beth Abrams
Barbara Felsinger
Michael Gnat
Rosemary Harris
Michael Hicks
Charles T. Jones
Sandy Lappen

Judy Levitz
Annie Levy
Catherine Maiorisi
Amy Rebecca Marsico
Suzu McConnell-Wood
Marlene Nielsen
Howard Nielsen
Irene Nielsen
Liz Parker
Jody Person
Deb Pines
Tim Robert
Paul Schnabel
Joey Schultz
Bridget Seegers

Kitty Joe Ste-Marie
Rachel Sullivan
Adam Swanson
Amy Swenson
Amethyst Sylviachild
Julia Taylor
Sandy Turner
Persia Walker
Barbara Wilcox and Peggy Leonard
Michael Wilson
Lucy Winner
Dared Wright
Anonymous
Anonymous
Anonymous

About Newtown Creek
Newtown Creek is a waterway that separates Brooklyn and Queens. Its location made it one of the busiest shipping areas in New York City. The creek became heavily industrialized by the middle of the 19th century, with over 50 refineries of all kinds including oil refineries, petrochemical plants, fertilizer and glue factories lining its banks.
In addition to the industrial pollution that resulted from all of this activity, the city began dumping raw sewage directly into the water in 1856. Since that time, three types of pollutants have been routinely spilled into the creek:
Contaminants from refineries lining its shore (oil refineries, petrochemical plants, and glue factories)
Raw sewage dumped directly into the water by The City of New York
Oil spills from multiple sources. According the The New York Times, between 17 and 30 million gallons of oil have been spilled into the creek.
In 2010, the Environmental Protection Agency (EPA) declared Newtown Creek a Superfund Site, a designation which supports a wide-scale clean up of the area. According to the EPA's website, "Various sediment and surface water samples have been taken along the creek. Pesticides, metals, PCBs, and volatile organic compounds (VOCs), which are potentially harmful contaminants that can easily evaporate into the air, have been detected at the creek." Efforts are underway to remove the pollution and restore this ecological area to provide a safe place for residents and a healthy stream for waterbirds and fish, as well as support the businesses that still work on the edge of Newtown Creek.
About McGolrick Park

Monsignor McGolrick Park is located in Greenpoint, Brooklyn. The park opened in 1891. Originally called Winthrop Park after an assemblyman, Col. Winthrop Jones, the park was renamed for Monsignor Edward J. McGolrick, pastor of St. Cecilia's Roman Catholic Church in 1941. The park's Shelter Pavilion (1910) is a monument to the USS Monitor ironclad ship. West of the pavilion stands a bronze winged victory figure created by Carl Augustus Heber in 1923. The monument honors those residents of Greenpoint, Brooklyn who fought in World War I. The statue depicts a female allegorical figure, holding aloft a modified laurel, a symbol of victory, and in her right hand supporting a large palm frond, a symbol of peace. The granite pedestal is inscribed with the names of battle sites in France.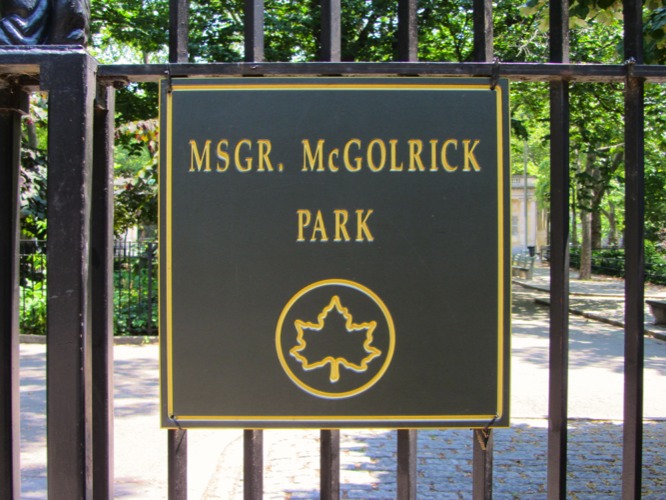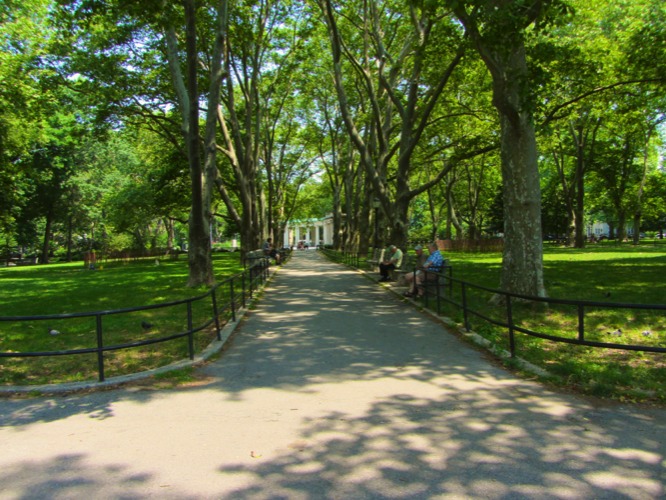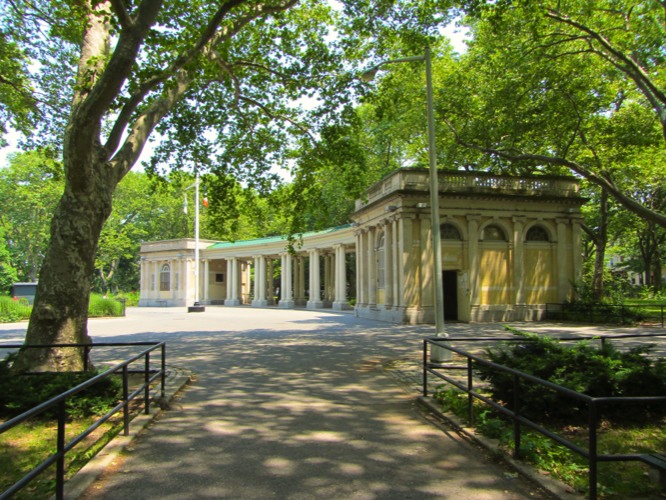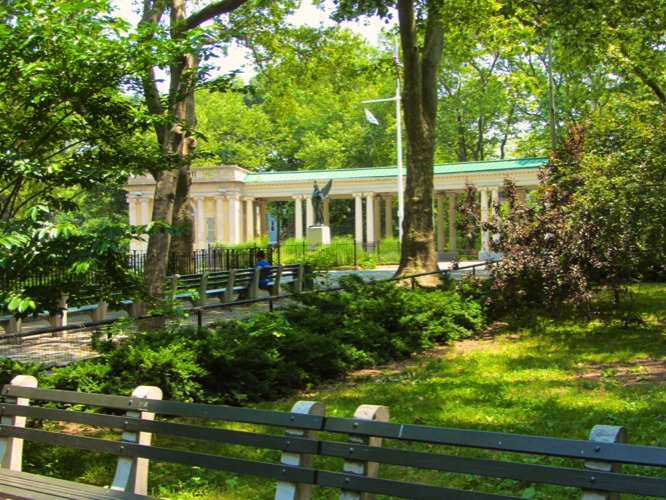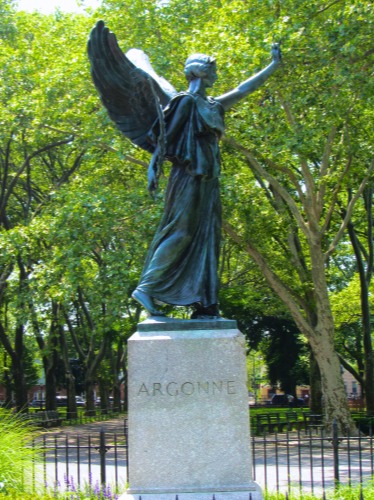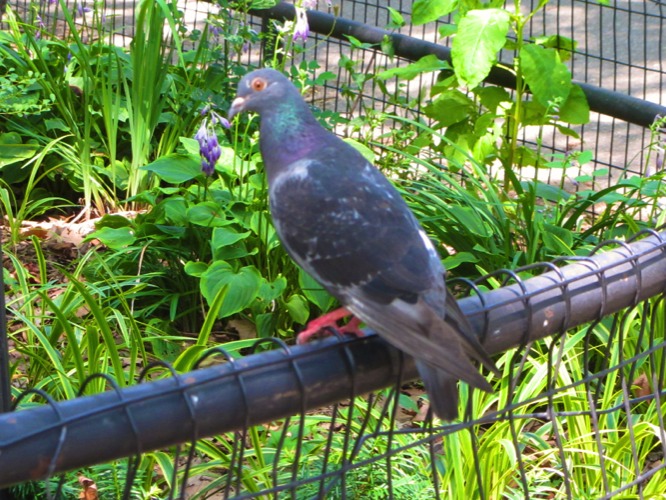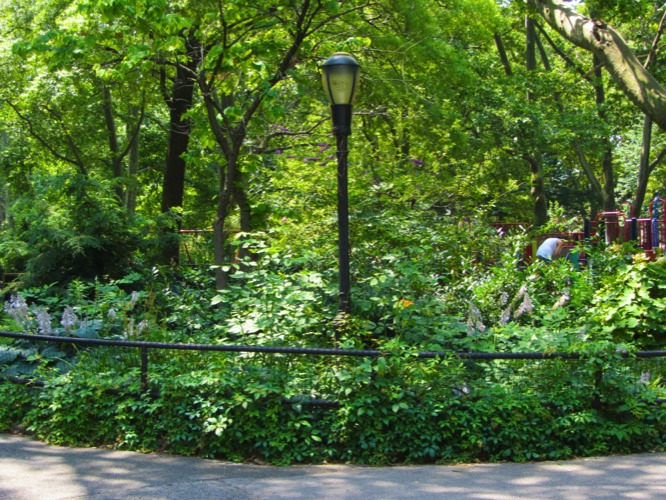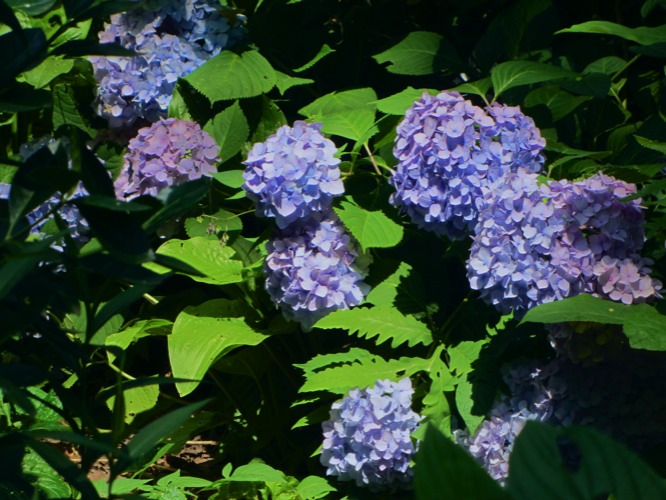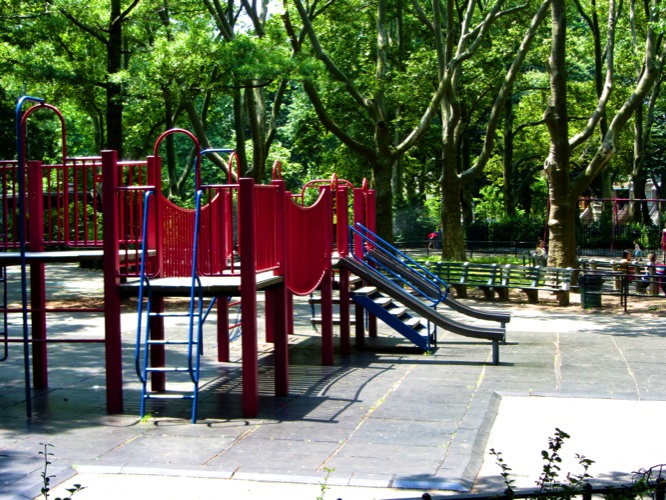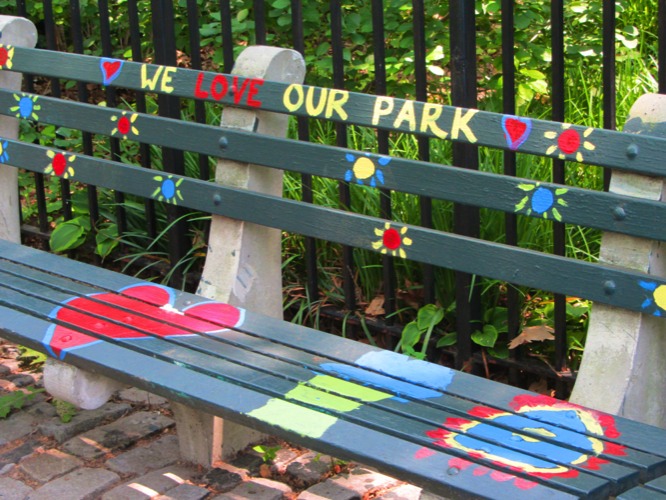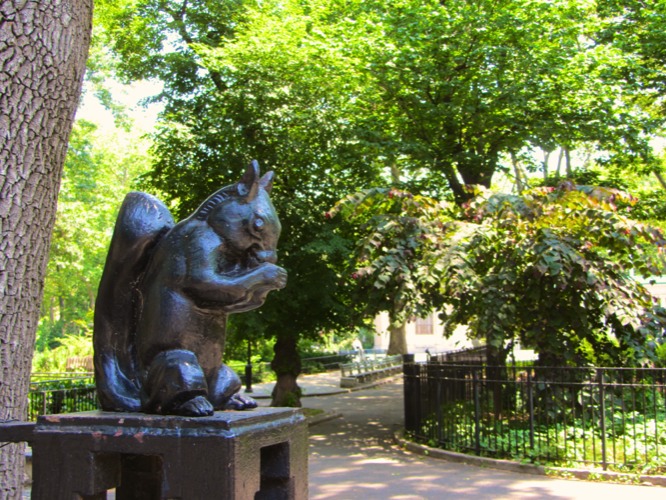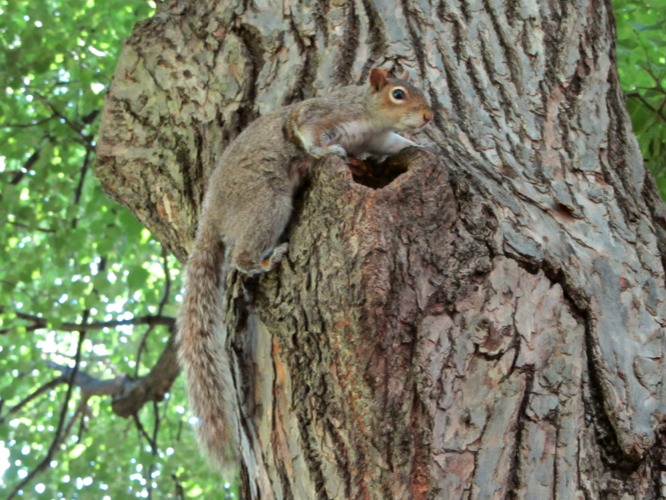 Newtown Creek Celebration
As of today, the weather looks great!
The event will take place outdoors in
McGolrick Park, Greenpoint, Brooklyn
August 23rd at 3:30 pm
If the weather changes we'll post a location update here!