Newtown Creek Celebration Needs Your Support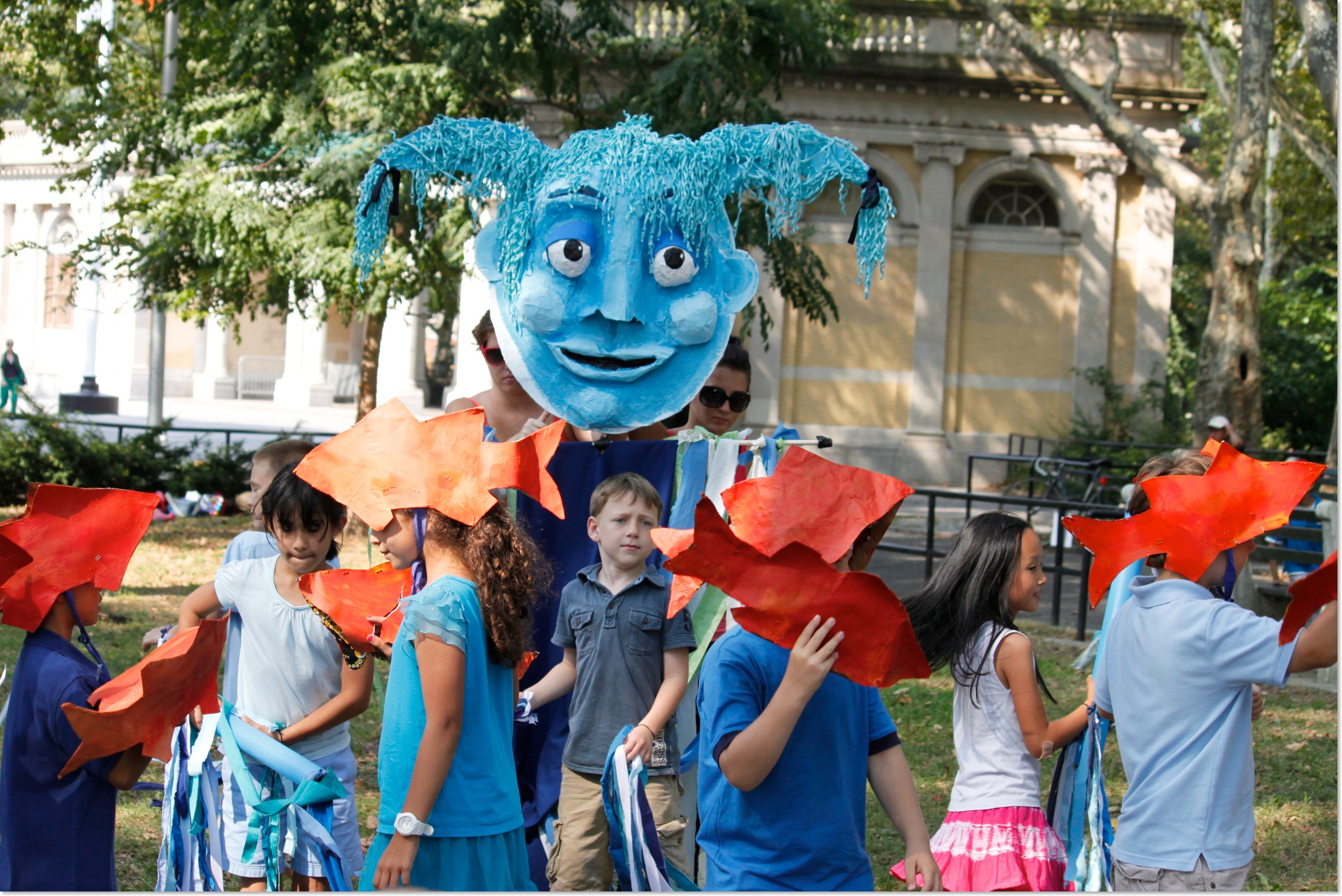 Newtown Creek Celebration is back for 2013 and needs your support.
Above is an image from the 2012 culminating event. The project was so successful that we've been invited to return! We look forward to two weeks this August full of sparked curiosity, paper mache, movement, story and music, followed by a joyous outdoor celebration in McGolrick Park on August 15th that will captivate neighbors, start conversations between parents and youth, and inspire environmental action!
While we are delighted to have received modest funding from the city and state of New York to create
Newtown Creek Celebration: 2013
, we are still $4,500 shy of the funds we need to start the second year of this free summer program on August 1st.
Can you help us? Please
click here
to view our fundraising video on Indiegogo.
Don't disappoint the more than 80 young people in Brooklyn who are looking forward to building large-scale puppets and exploring our 2013 theme: "The Tides of Change."
Visit the campaign
and give as generously as you can! Any donation is welcome!
You can help make this project happen by getting the word out to other potential contributors, too. Please:
Visit the campaign and click the share tools under the video. You can "like" the campaign and send it to Facebook, "tweet" it to send it to your followers, share it on Google plus, or click "embed" to post it to your website or blog.
Forward this email to folks you know who might be interested in supporting youth development, environmental, or arts projects
'Like' the photos from last years event, posted here: www.facebook.com/media/set/?set=a.462894137084929.101011.261792813861730&type=1
Your donation can make this summer sizzle with creativity!
To read more about the project, visit the designated web page by
clicking here
.
Thank you for your support and we hope to see you at our free event on August 15th, at 3:30 in McGolrick Park, Brooklyn.
This event is sponsored, in part, by the Greater New York Arts Development Fund of the New York City Department of Cultural Affairs and the Decentralization Program of the New York State Council on the Arts, both administered in Kings County by Brooklyn Arts Council (BAC).