First Week and an Unexpected Outcome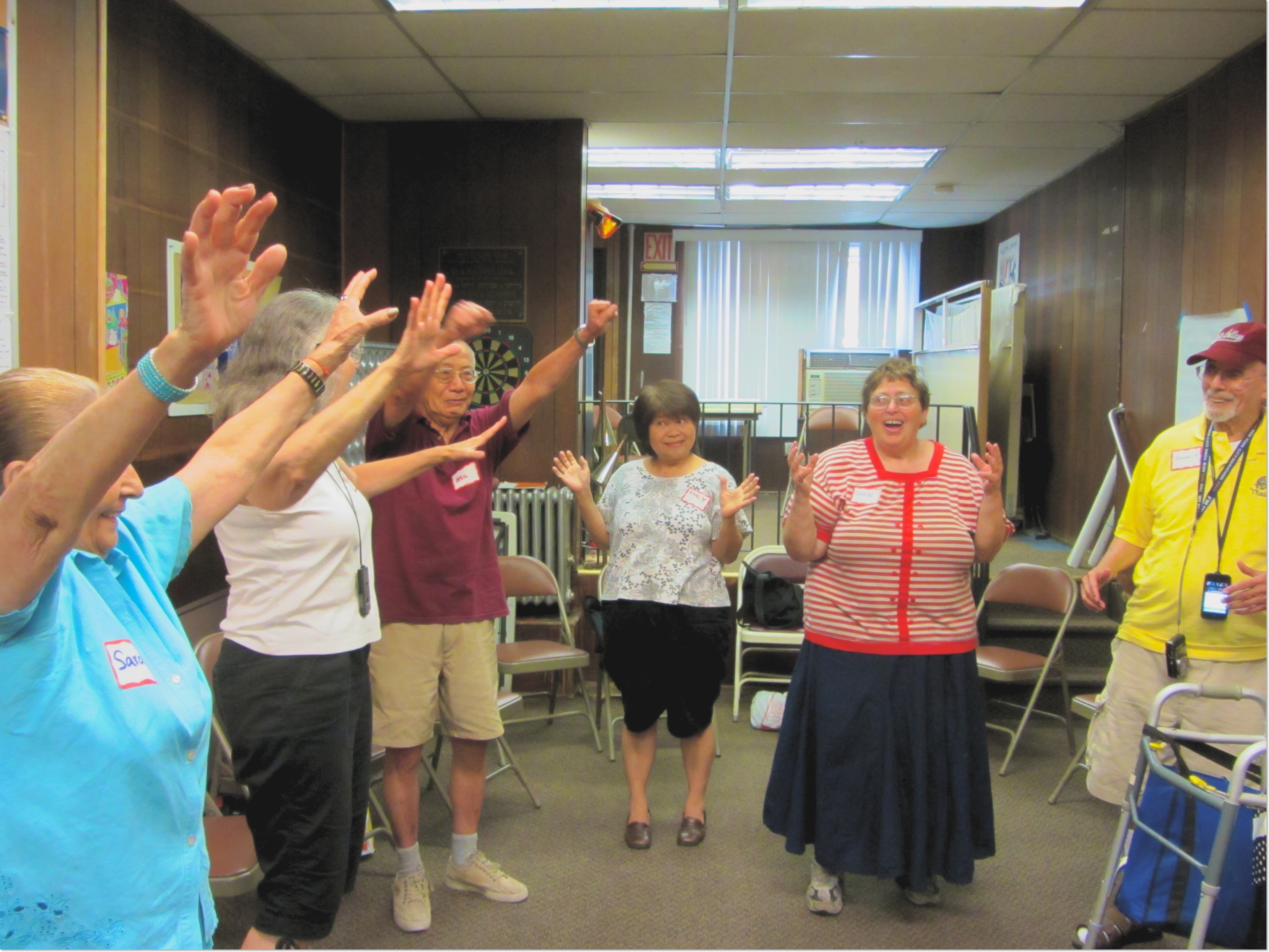 by
Kevin Ray
I had a great time planning and facilitating the first week of
Our Play's the Thing
at Young Israel of Forest Hills Senior League with my collaborator Sherry Teitelbaum.
Our Play's the Thing
is a two-week Creative Aging project designed to support seniors in creating and performing an original play. We met with our group members at Young Israel after lunch for two hours each day of the week.
Sherry and I worked hard to create engaging theater sessions to foster positive group dynamics and to develop our group members' theater skills. As is always the case in this work, not every activity went as planned and Sherry and I made a few on-the-spot decisions to fit the needs and interests of the group by adapting, dropping, or replacing activities. However, both our planning and our responsiveness overwhelmingly paid off in spades and the results were group members who laughed, fearlessly played theater games, and began developing original scenes derived from our object of inspiration: shoes.

In the middle of the week, I was surprised by an unexpected outcome of the project. At the end of that day's session, Sherry and I sat with the group members to reflect on how things went. During the reflection, one group member said she enjoyed getting to know the other members of the group. I was surprised to hear this comment because I had assumed everyone at Young Israel already knew each other. It is a relatively small center that offers a discounted lunch to members five days a week. I thought that the seniors who came to lunch regularly, including our participants, all knew each other. However, this group member explained that many people come every day for lunch but don't always socialize; they sit in the same seats day after day without talking to people they don't know. For me, this comment spoke to the power of Creative Aging to develop new relationships. While it has always been clear to me that Creative Aging fosters socialization, I wasn't expecting it to manifest in our group in this particular way. I thought the theater sessions would enhance existing relationships by offering opportunities to socialize, but I did not expect that during the sessions we would be planting the seeds for new relationships between our group members. What a wonderful surprise!

I'm looking forward to week two.